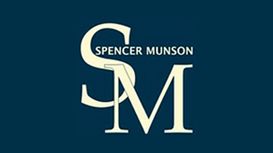 Spencer Munson Property Services as a specialist Lettings agent has become synonymous with the highest standards in the Lettings sector of the local market.
Spencer Munson founded the company in 2006, having worked in the lettings industry since 1986. As a believer in doing the best for his clients, our Landlords, Spencer set up his own company after being disillusioned by the change in attitude to clients that occurred following the merger of the company where he had worked for over ten years with a larger company. Spencer Munson Property Services has since gone from strength to strength and we opened our second branch in South Woodford in 2010.
Despite our growth, we have worked hard to retain the emphasis on providing high quality, personal service for all our clients. Staff training and development have long been at the top of our agenda, alongside a total commitment to the highest ethical standards; other Property Agents strive to emulate the way we do things.
---
Services

As a Landlord, it is impossible to predict what tomorrow will bring. Only when a claim happens is it possible to prove the quality of the insurance policy you have purchased. Many Landlords purchase their Buildings Insurance via call centres or cheap online offerings and then find themselves struggling on their own when a claim occurs, only to find out when it's too late that they have inadequate cover to protect them as a Landlord.
Reviews and Ratings
We do not have any reviews about Spencer Munson Property Services available right now.